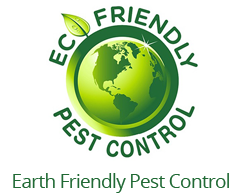 Propt and Safe Asbestos Removal in Charlotte, Gastonia, Hickory, Cramerton, McAdenville, Concord, Rock Hill, Shelby, Lincolnton, Monroe, Kannapolis, Salisbury and more....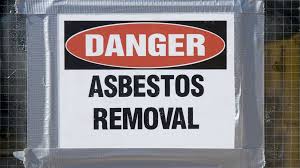 Charlotte Asbestos Removal in Charlotte, NC is a division of  Envirosafe asbestos removal and Environmental Services and leader in environmental abatement. Our Certified Environmental Professionals, have provided exceptional asbestos abatement services in  Charlotte area. Safety is our primary concern during the removal and abatement process.
Our professionals in Charlotte, Gastonia, and Rock Hill have the specialized equipment to remove asbestos from any home or business environment, even in areas that aren't readily visible.
If found, asbestos should only be handled, encapsulated and/or removed by trained professionals. Charlotte Asbestos Removal is is one of the only companies in North Carolina to use eco-friendly material and techniques in asbestos abatement. If asbestos has already gotten into the HVAC system, we have expert methods to remove it.
When faced with the choice to remove asbestos, time is of the essence. This nasty substance can present serious problems for both contractors renovating older structures and the do-it-yourself weekend warrior. If done improperly, asbestos removal can cause health risks like asthma, respiratory issues and even cancer (in extreme cases including prolonged exposure). Asbestos has a nasty reputation and rightfully so. Until the 1980s, it was an often-used building material before scientists and doctors discovered its harmful long-lasting effects on people. Since that time, contractors have been prohibited from using asbestos during the construction process. It's great news this harmful substance is not used for building construction any longer. However, for those homeowners or contractors updating older structures, the former construction materials are a burden on the renovation process.
Should You hire an Asbestos Abatement Contractor in Charlotte?
Should you call a professional? That's an easy question. The simple answer is Yes!
Working with an asbestos removal specialist in Charlotte makes sense for many reasons. Because the substance is toxic once disturbed, it is necessary to remove any trace of asbestos found during the renovation process. You want to ensure you will be turning your home or office over to the experts. Weekend warriors need not apply. When choosing someone to make your home or commercial structure safe from asbestos, it is crucial that you thoroughly research the quality of the company to save both money and time. Charlotte Asbestos Removal in Charlotte North Carolina is that company. Our experienced professionals meticulously examine each structure we work on to discover and test areas where asbestos is suspected. We know that we cannot afford to take risks or make mistakes as the health of you and your loved ones is at stake.
During the testing process, our team works carefully to analyze a structure inside and out. In addition our thorough measures, our staff makes every effort to educate clients about common environmental safety measures along with ways to keep your home or workplace asbestos free. Additionally, we are commitment to using green, environmentally friendly materials whenever we can. We go out of our way to keep updated on the latest "green" equipment and techniques available to remove asbestos without employing the harshest methods.
If you've been considering getting your house or business inspected and are also thinking about which areas are most generally affected by either product, below is a list of areas that typically have asbestos.
Pipelines
Insulation
Floor covering or floor tile put down with adhesives
Floor tiles (roofing system, many frequently).
Paint.
Coverings or layers under refurbished structures.
As long as it is not breaking down or otherwise falling apart, asbestos does not present a health risk. A less trained construction crew that tries to eliminate asbestos infected areas from residential or commercial property have a much higher-risk of vulnerability, as well as direct exposure.
The good news is this: minimizing the threat is simple. Owners of older structures need to talk to an approved asbestos removal business to deal with abatement treatments and also pre-renovation inspections.
If you believe your job-site is infected with asbestos, you have a number of options. Understand that various buildings areas are protected given that the harmful substance has actually been forbidden in structures for many years. If you are functioning in commercial and building and construction area, then you need to routinely take safety and security precautions when dealing with asbestos items. There are overviews as well as describes that thoroughly cover procedures to reduce run the risk of the direct exposure though the use of protective tools and also training.
Structure planned for consolidated usage (public in addition to personal) along with houses created around the 1980s are the chief source of asbestos exposure. It would definitely be sensible for homeowners as well as developing organization to choose a certified asbestos abatement company to have their residence or job-site examined for unsafe materials to be thoroughly removed, abiding by rigorous state and also federal government asbestos standards.
Make Charlotte Asbestos Removal Your Next Call
Our clients hire us because they expect the highest quality in service. In return, we do our best to ensure your home or workspace is safe and free from asbestos and other harmful substances. Our jobs include everything from schools and hospitals to residential properties and office buildings. Our team is standing by and ready to bring you the best in asbestos testing and removal in the Atlanta area. The sooner you call us at 704-393-0303, the sooner we can help!
Asbestos Removal is performed by our experienced and Certified Environmental Professionals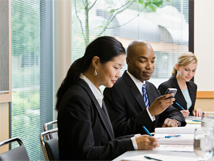 Need to call for Charlotte Asbestos Removal? Call us to
set up appointment
at 704-393-0303

Charlotte Asbestos Removal remains the number one rated Asbestos Abatement Firm in Charlotte and the Carolinas. Our environmental service record speaks for itelf as we continue to make Charlotte NC and the surround areas in the Carolinas safer.